Waterjet cutting is simply an accelerated erosion process within a selected material. Highly pressurised water is fired through a ruby or diamond nozzle into a mixing chamber. This pressure creates a vacuum and draws garnet sand into the stream where it is then fired at the object in place for cutting. The sand particles eat away at the material causing the effect of erosion to take place at such a high speed it is deemed as cutting. This has allowed waterjet cutting to become an extremely powerful and versatile tool that is used in many industries around the world.
A waterjet cutter is a machine that is made up of three main components to utilise a high-pressure stream of water to erode a narrow line within a piece of material. Depending on the material's density and compound such as titanium a granular abrasive is added to the waterjet to increase the cutting power. The abrasive is added at the nozzle so that a simple switch between only water and abrasive cutting can be made.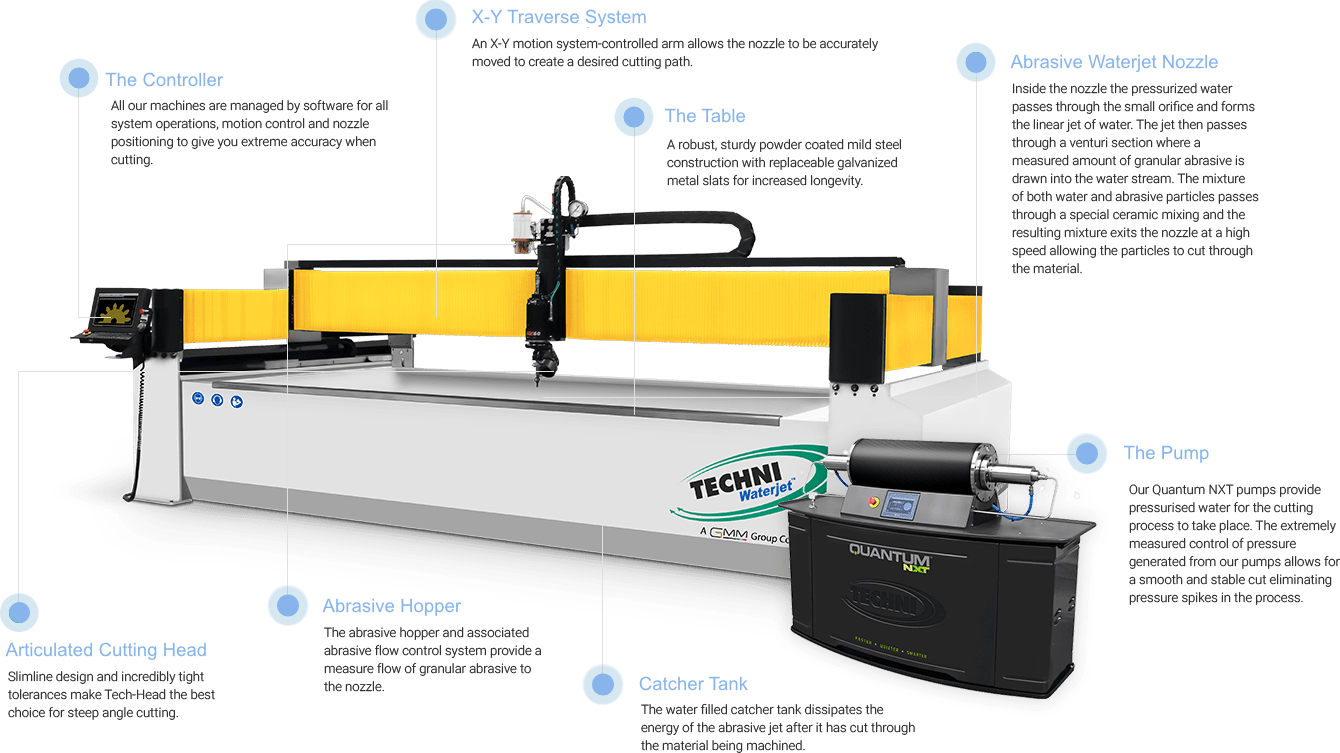 BENEFITS OF USING WATER CUTTING?
Waterjet cutting offers manufacturers with versatility and flexibility like no other. The range of benefits associated with using waterjet cutting is what gives this technology its edge over its competition such as laser and saw cutting.
WHAT MATERIALS CAN BE CUT?
Waterjet cutting is becoming more popular around the world because of the versatility and the benefits it can provide to a wide range of industries. Learn about the range of applications that this waterjet cutting process can provide to your industry, business or production line.
Please fill out the form below with your details. One of our Waterjet specialists will be in contact with your shortly.